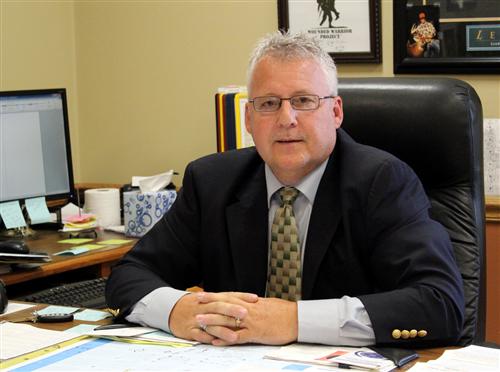 On behalf of Sedalia School District 200, I would like to take this opportunity to thank you for your continued support of our children and the mission of your school district. The 2014-2015 school year was one of unprecedented successes in our district. Our extra-curricular and co-curricular teams performed at high levels, achieving a number of conference, state and national awards. Individual students achieved personal bests in academic and competitive endeavors.
Our district stakeholders know firsthand the importance of a quality education experience and the impact it can have on the growth and betterment of our community. We have garnered a record number of business partners that support our mission through student activities and facility upgrades. Our students are actively involved in the community and give back annually by performing hundreds of hours of community service. They know that their educational experiences are their responsibility and they work hard to achieve to their highest levels. Starting from pre-k through 12th grade, we offer a diverse curriculum that has helped enable our students to be collage and career ready upon graduation.
Our students perform well on standardized tests, but they also learn that the most important work requires them to solve problems and work as a team. Our standards for excellence are high, and our children continue to excel in their choice of continued educational opportunities, work placement or military service.
We have a passionate, caring teaching staff that is highly qualified and works hard to ensure that every student feels safe at school and leaves each day better than when they arrived. Our support staff members take pride in their jobs and understand their importance in the development of a well-rounded student. In addition, our maintenance staff keeps our facilities in outstanding condition to create a proper atmosphere for learning
The mission of our district is to provide a challenging education in a safe environment for all students so they will become productive, responsible and successful members of our diverse society. Our ongoing commitment to maximize learning and achievement for all students is accomplished by providing high-quality staff members and exemplary educational experiences for our students.
Thank you for all that you do for students and for making their success your goal.
Bradley Pollitt, Ed.S.
Superintendent of Schools