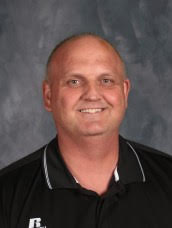 Rob Davis, CAA
Welcome to the Sedalia School District 200
Athletics/Activities webpage
Mr. Davis oversees all Smith-Cotton athletic programs, as well as scholar bowl, vocal music, instrumental music and speech & debate programs.
In order to compete any MSHSAA activity, a student must have a current physical on file prior to the first day of practice.
Physical forms are available in the front office of the Jr. High, front office of the High School as well as on this website. (See the link on right side of page). All students must have a completed physical on file prior to starting practice for any sport. If you have any questions, please call the Athletic Office at 851-5311. Completed physical forms can also be scanned and sent to Mrs. Shaw at shaws@sedalia200.org.
Summer camp forms are available on this page by clicking a link on the right. Individual information about each sport can be obtained by clicking on the appropriate link for each activity.
Lake of the Ozarks FCA is offering a free camp this summer for coaches, high school students and youth. Please check it out. www.lotofca.org