MCKINNEY-VENTO DEFINITION OF HOMELESS



42 U.S.C. § 11434a(2)
The term "homeless children and youth"—
A. means individuals who lack a fixed, regular, and adequate nighttime residence…; and
B. includes —
i. children and youths who are sharing the housing of other persons due to loss of housing,
economic hardship, or a similar reason; are living in motels, hotels, trailer parks, or camping
grounds due to the lack of alternative adequate accommodations; are living in emergency or
transitional shelters; or are abandoned in hospitals;
ii. children and youths who have a primary nighttime residence that is a public or private place not
designed for or ordinarily used as a regular sleeping accommodation for human beings…;
iii. children and youths who are living in cars, parks, public spaces, abandoned buildings,
substandard housing, bus or train stations, or similar settings; and
iv. migratory children…who qualify as homeless for the purposes of this subtitle because the children
are living in circumstances described in clauses (i) through (iii).

Homeless Liaison for Sedalia School District #200
Dr. Nancy Scott
660-829-6450
scottn@sedalia200.org
FOSTER CARE EDUCATION BILL OF RIGHTS


§ 168.018, RSMo
Section 168.018, RSMo, requires each school district to designate a staff member as "the educational
liaison" for children in foster care. Acting in an advisory capacity, the educational liaison is required to:
1. Ensure and facilitate the proper educational placement, enrollment in school and checkout from
school of foster children;
2. Assist foster care students when transferring from one school or district to another, by ensuring
proper transfer of credits, records and grades;
3. Request school records of a foster care student pursuant to section 167.022, within two (2) business
day of a foster care student's placement in a school, and
4. Submit school records of foster care students within three (3) business days of receiving a request for
a foster care student's records.
§ 167.019, RSMo
Section 167.019, RSMo, requires a child placing agency, as defined in section 210.481, RSMo, to
promote the educational stability of foster children. The child placing agency must take into consideration the foster child's school attendance area when placing the child. This section further
defines the right of foster children in regard to their continuing education:
1. A foster child has the right to remain enrolled in and attend his or her school of origin or to return to a
previously attended school in an adjacent district.
2. The school district shall accept for credit full or partial course work satisfactorily completed by a
foster care student while attending a public school, non-public school, or non-sectarian school in
accordance with district policy or procedure.
3. A foster care student's school district of residence shall issue a diploma to a foster care student under
the jurisdiction of the juvenile court providing the student completes the district's graduation
requirements.
4. A school district shall ensure that if a foster care student is absent from school because of a change in
placement made by a court or child placing agency, or because of a verified court-appearance or court-
ordered activity, the grades and credits of the foster care student shall be calculated as of the date the
student left school, and the student's grades shall not be lowered as a consequence of the absence.
5. Subject to federal law, school districts shall permit access of foster care student records to any child
placing agency for the purpose of fulfilling educational case management responsibilities required by a
juvenile officer or by law and to assist with the school transfer and placement of a student.
Transportation
The transportation of foster care students to school is not addressed in the Foster Care Education Bill of
Rights or in other law. On June 13, 2006, the Department of Social Services, Children's Division issued a
Memorandum regarding changes to section 211.032, RSMo, permitting a foster child to remain in the
same school at the time of placement. The Department of Elementary and Secondary Education
provided the Children's Division with transportation options a child placement agency team can take
into consideration when placing a foster child, including:
1. The school bus of the foster child's home district travel to the home of the foster parent to pick up the
child. These miles would be considered eligible miles for the school district to include in their allowable
cost for state aid;
2. The foster parent provides transportation and receives reimbursement for mileage from the school
district. School districts can include this is an allowable cost for state aid;
3. The foster parent meets the school bus at the boundary line of the school district;
4. The school district contracts with an individual besides the foster parent to transport the child the
child's home district; or
5. The foster parent provides transportation with no reimbursement for mileage from the school
district.


Foster Care Point of Contact for Sedalia School District #200
Dr. Nancy Scott
660-829-6450
scottn@sedalia200.org
Social Work Team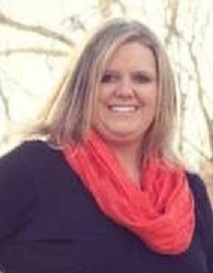 Phone: 660.851.5218
Email:
Degrees and Certifications:
Master of Social Work, Missouri State University Bachelor of Social Work, Missouri Western State University
Mrs.

Deanna L. Clark, MSW

In my current position as a social worker for Sedalia School District, I provide direct services to students and their families at Skyline Elementary. I also coordinate the McKinney-Vento Homeless Education Program. This includes assessing district needs, outlining program goals and objectives, writing the McKinney-Vento grant which, combined with other federal, state, and local dollars funds the Sedalia 200 Social Work Program. I have also worked with children and families in Pettis County to identify needs, coordinate services, and provide direct care to improve social, emotional and academic success at home and school by identifying and addressing barriers. I've assisted with the development of community wrap around services and am actively engaged in community leadership roles. I hold positions on several boards to include Sedalia-Pettis County United Way, Chairman of the Board of Commissioners of the Housing Authority for the City of Sedalia, Child Safe of Central Missouri and the National Association for the Education of Homeless Children and Youth. These positions have provided opportunities for me to influence positive changes in policy and procedures which affect at-risk youth as well as provide multiple public speaking and fundraising opportunities that support community development.