Return to Headlines
Senior Profile: Karlie Franklin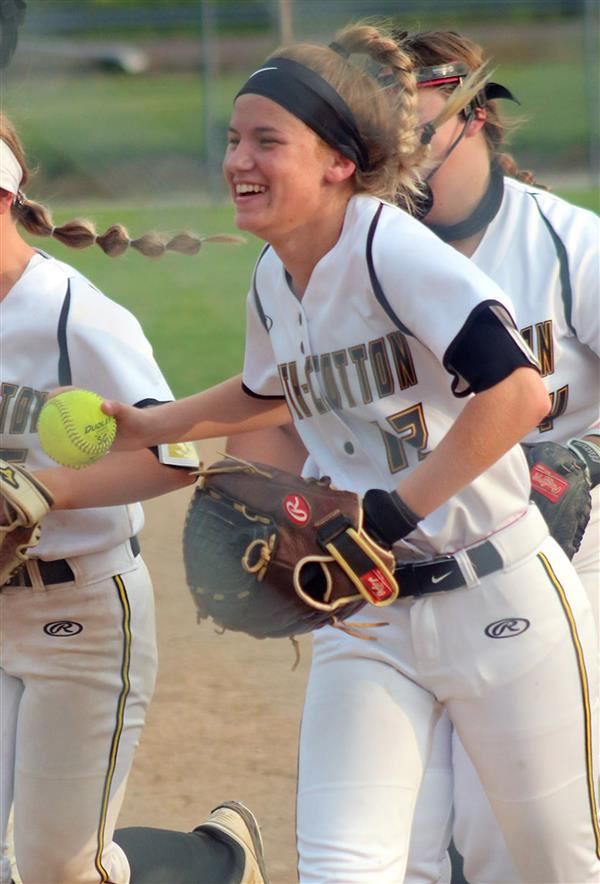 Senior Karlie Franklin has found herself comfortable at Smith-Cotton High doing the things that she loves to do.
During her senior year, Franklin served as a captain on the S-C girls soccer team, vice president of Student Council, vice president of Community Service in DECA, and president of SPIZ. She also played softball, was a Community Cafe volunteer, and served as a Link Crew leader.
Throughout her time at S-C, Franklin has learned the importance of time management.
"You need to balance your time with everything you participate in," she said.
One of the biggest influences on Franklin during high school has been marketing teacher and DECA advisor Angela Howard.
"Since I first met Karlie, she has grown as a tremendous leader," Howard said. "Although her demeanor remains fairly quiet, I have watched her step up many times to lead projects in Student Council, NHS, and DECA, let alone softball and soccer. Not only has she learned to organize and manage a variety of projects, including fundraisers and assemblies, she has also grown in the areas of delegation and oversight. Karlie does a good job at assigning duties to others to accomplish a goal, and overseeing the project and the work of others to ensure success."
Since her sophomore season, Franklin has had junior Lindsey Davis on her side on the girls soccer team. Davis believes that Franklin has always worked hard and has wanted the best for the Lady Tigers soccer team. Davis said Franklin possesses the drive to be better and exhibits that well.
"(Franklin is) always asking questions and is ready to fix her mistakes," Davis said.
Through her involvement with many different student organizations, Franklin has realized that leadership is not about one person, it is about an entire team. Franklin enjoys helping others first and said her greatest high school achievement was her participation in the "Purple Pack Project" service effort, a fundraiser to provide a service dog for a child in the Sedalia community who has a history of seizures.
"I really just loved being able to do something good for someone else. I loved seeing the smile on his mother's face when we let her know that we had raised enough money. I think it was very rewarding," Franklin said.
S-C Principal Wade Norton has noted the amount of dedication she has put into programs at Smith-Cotton. He appreciates how much enthusiasm Franklin has put toward the school.
"I love the positive energy she brings to Smith-Cotton," Norton added.
After high school, Franklin will attend the University of Central Missouri in Warrensburg to major in Speech Language Pathology. She will incorporate her dedication to helping others in her future. Whatever door opens for Franklin, she will try to live the happiest life she can.
"I think that my career choice will contribute to my happiness, as well as my friends and family," she said. "It is important to work at a job you love. If you do that, work won't even feel like work."
Franklin called her high school experience "beyond amazing."
"I am lucky to have attended Smith-Cotton and to have been able to join so many organizations. I am very thankful for not only my teachers, but also all of the administrators at S-C," she said. "All of the staff is so supportive of their students and only want what is best for them! I am so grateful for Smith-Cotton."