Return to Headlines
Senior Profile: Eli Herren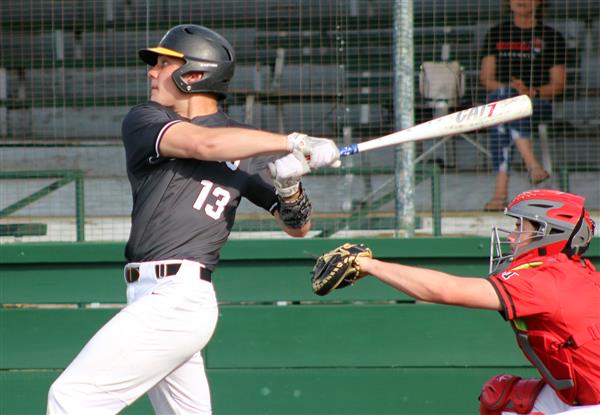 Smith-Cotton High School Senior Eli Herren wouldn't be able to get through high school without his faith, and his ability to share with others.
Throughout Herren's time at Smith-Cotton, he was a member of the wrestling team, basketball team, baseball, Link Crew, Stock and Investment Club, DECA, JROTC, Fellowship of Christain Students, and is Senior Class Treasurer. He has been in Wrestling and Basketball for one year, Baseball for 3 years, Link Crew for 2 years, Fellowship of Christain Students for 3 years, and DECA for 2 years and he joined JROTC this year. Outside of school, Herren is very active in his church, Encounter Church. He also enjoys hanging out with his younger siblings and his friends.
Herren came to Smith-Cotton from Applewood Christian School, his Sophomore year, he said the environment from Applewood is different, since Smith-Cotton is so much bigger, there are so more resources and opportunities at Smith-Cotton. He also knew students from Smith-Cotton.
1st Sgt. Yale Barkfelt has known Herren for three years, he describes Herren as motivated and determined.
One of Herren's biggest accomplishments is getting to tell people about Jesus, through FCS and his church.
If he were to redo High School, he would have taken academics more seriously his freshman year and he would've joined JROTC his first year of high school. He also wouldn't have taken Chemistry, since it was hard and lowered his GPA. Herren would stay involved in the same activities and he would stay involved.
"I think it's very important to stay busy, it makes high school more fun and you'll create more memories," he said.
Herren will miss playing baseball, JROTC, and the people here at Smith-Cotton
One of Herren's favorite memories was during his sophomore and junior Homecoming and Courtwarming assemblies when he won the paper airplane throwing contest at both assemblies both of those years. Barkfelt said Herren brought maturity, drive, and ambition to his classes. Barkfelt will miss Herren's honesty, and his straight forwardness.
"Cadet Herren brought maturity, drive, and ambition to the class and to the JROTC program, he will definitely be missed," Barkfelt said.
Herren also has some advice for the incoming senior class: Don't take senior year for granted. Don't get so overwhelmed in school and forget about friends because it will fly by and you don't get that time back. And he has advice for the underclassmen: Get involved.
"If you have any doubt about joining something, do it, you can back out of it, but sometimes you can't always join," He said.
Barkfelt offered some advice for Herren: Always look at your future, never look back, and don't let past mistakes affect your future decisions.
Upon graduation Herren plans on attending University of Central Missouri in Warrensburg and joining their ROTC program, he plans on majoring in Aviation Management and joining the National Guard being an Aviation Officer.