Student Media
Page Navigation
Return to Headlines
Senior Profile: Maggie Ou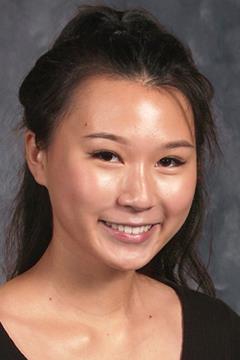 Smith-Cotton senior Maggie Ou isn't just focused on her studies; she spends a lot of time outside of school contributing to her family business and volunteering.
Although the last four years she has been involved in Smith-Cotton track, Ou finds time after practice and on the weekends to work for her parent's restaurant, Joy Wok, in Sedalia. She said that most of her job includes working in the front, seating customers and taking orders.
Ou added that she works so much because she wants to be able to help her parents out with paying for college. She also said that it is easy to get hours because they are very flexible with her schedule.
Ou volunteers for the Salvation Army on Saturdays. She said that she wanted to spend her weekend doing something productive and helping others in need.
"I enjoy volunteering and I just love to help people in general," said Ou.
If Ou were to redo her high school experience, she would take freshman year more seriously. She said that after she saw her GPA at the end of the year, she realized how important grades are in high school.
"It hit me to become better and start focusing more on school," said Ou.
S-C ceramics and sculptures teacher Josh Heimsoth has previously had Ou in his pottery class, and currently has her in portfolio development. Heimsoth said that portfolio development is an advanced class, and Ou is always on top of her work.
"She's quiet, but has a great work ethic," said Heimsoth.
He also added that her ability to take constructive criticism well is something that he admires.
Ou said that if a student is falling behind, they should ask for help. She added that in order to be successful, it is important to stay focused and on track.
"If you take school seriously, it'll help you in the long run," said Ou.
Although she has not made an official college commitment yet, Ou is leaning towards the University of Missouri. She plans to study medical diagnostics sonography in hopes of being an OB GYN sonographer.
"I really like helping others and I love babies, so I feel like that's a good fit for me," said Ou.
Heimsoth said that he hopes Ou chases whatever makes her happy.
"Whatever she decides to be, she'll be able to get there," he said.